Thank You for Considering the Global Healing Affiliate Program
Earn commissions on more than 60 high-quality products, including dietary supplements, organic skincare products, complete cleansing systems, and ebooks about maximizing health.
Requirements
Each application is reviewed within 24 hours after submission. We do not accept websites that claim to cure diseases or give medical advice. We only accept websites that are on-brand with Global Healing and have an established presence.
Have Any Questions?
Contact our Affiliate Program Specialist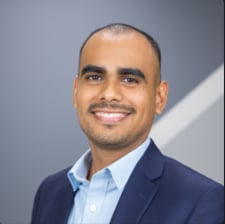 Affiliate FAQs
How much does it cost to join your affiliate program?
Global Healing's affiliate program is free to join. There are no hidden fees, and you may opt-out anytime you wish.
---
How much commission do you pay?
The commission depends on the product, but it can range from five to 10 percent. You have the potential to make up to 20 percent from bonuses on certain products.
---
Can I refer myself?
The short answer is no. If you join our affiliate program solely to refer yourself, your affiliate account will be terminated, and no commissions for those sales will be awarded.
If you plan on buying our products to sell in your store, please apply to our distributor program.
---
I reside outside the US, can I become an affiliate?
Yes, you can still become an affiliate! We welcome affiliates from most countries around the world. There are affiliates and distributors in 37 countries promoting Global Healing products. Please check the country list on the sign-up page to see if yours is eligible.
---
When and how do you send out affiliate payments?
Commissions accrued are paid to affiliates depending on their withdrawal settings in the program.
Affiliates can be paid when they reach the required minimum amount of $50 or on a predetermined date of the 1st or 15th of every month.
We will hold your payment until your account reaches at least $50.
---
Does Global Healing utilize third-party cookies?
Yes, Global Healing does use third-party tracking cookies. You can find out more about our cookie policy here.
---
My question is not answered here. How can I find the answer?